Other Artists We've Worked With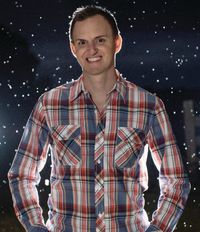 Curtis Braly
"I knew that music was my destiny. There is no other feeling like it", says Curtis Braly, a Houston-based country singer, as he recalls of his musical memories from childhood.
Named 2015 Country Male Artist of the Year by the International Music and Entertainment Association (IMEA), Braly began singing with his mother in the church choir. After winning an eighth grade talent contest and then a national talent contest during his sophomore year, Braly knew he was destined for a career in music. "Something magical happened to me on that stage," he says, remembering those early contests.
While working at 93Q, a country radio station in Houston, Curtis was given the opportunity to be the opening act for Daryl Singletary and later, Johnny Rodriguez. After showcasing his music to over 5000 country music fans, he began working on a two-song demo. This led to him spending more time in Nashville as he continued rehearsing, performing and honing his craft.
In October 2000, Braly returned to Humble, TX to perform at a benefit concert. During his performance, he watched with exhilaration as he was interrupted by the mayor of Humble who stepped on stage and declared that October 14, 2000, would be considered "Curtis Braly Day".   And now, he has another, as Houston Mayor Annise Parker recently proclaimed August 8th as "Curtis Braly Day" in appreciation and recognition of Curtis's support of several charitable organizations.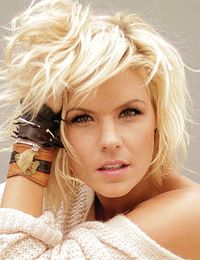 Kimberly Caldwell
Kim Caldwell is a multi-talented singer and actress who first sang publicly at age 5 in a beauty pageant and was one of the most popular Junior Vocalists on Star Search.  She was a finalist in Season 2's American Idol and has also been seen on television as a host on Fox Sports, The TV Guide Network, Steve Harvey's Straight Talk TV Show and others.  We met Kim when she agreed to lend her distinctive voice to the captivating duet, Sooner Or Later.   Sooner or Later's story-line is about two friends secretly longing for the other, yet afraid to let the other know how they truly feel.  Watch the video below. 
Kim is married to Jordan Harvey of the Vancouver Whitecaps professional team and they have two young daughters.