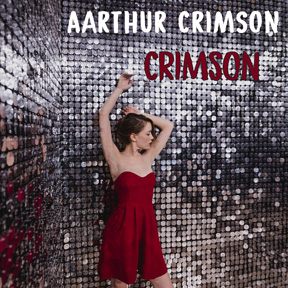 Aarthur Crimson
If you thought we were just about Country and Pop Music genres, just wait til you hear Aarthur Crimson's
new 8 song album, Crimson!
High energy, up tempo, retro-modern songs that are guaranteed to have you dancing to the beat.
For a man with such a cool name, Aarthur's not really a fan of having his picture posted all over the internet,
but man is the guy ever talented!   Be watching for the release of his music on Spotify, Apple Music, Amazon,
Pandora, Tidal, Deezer or wherever you get your digital music.